Texas Tech Physicians of El Paso Offers Comprehensive Epilepsy Care for Borderland Residents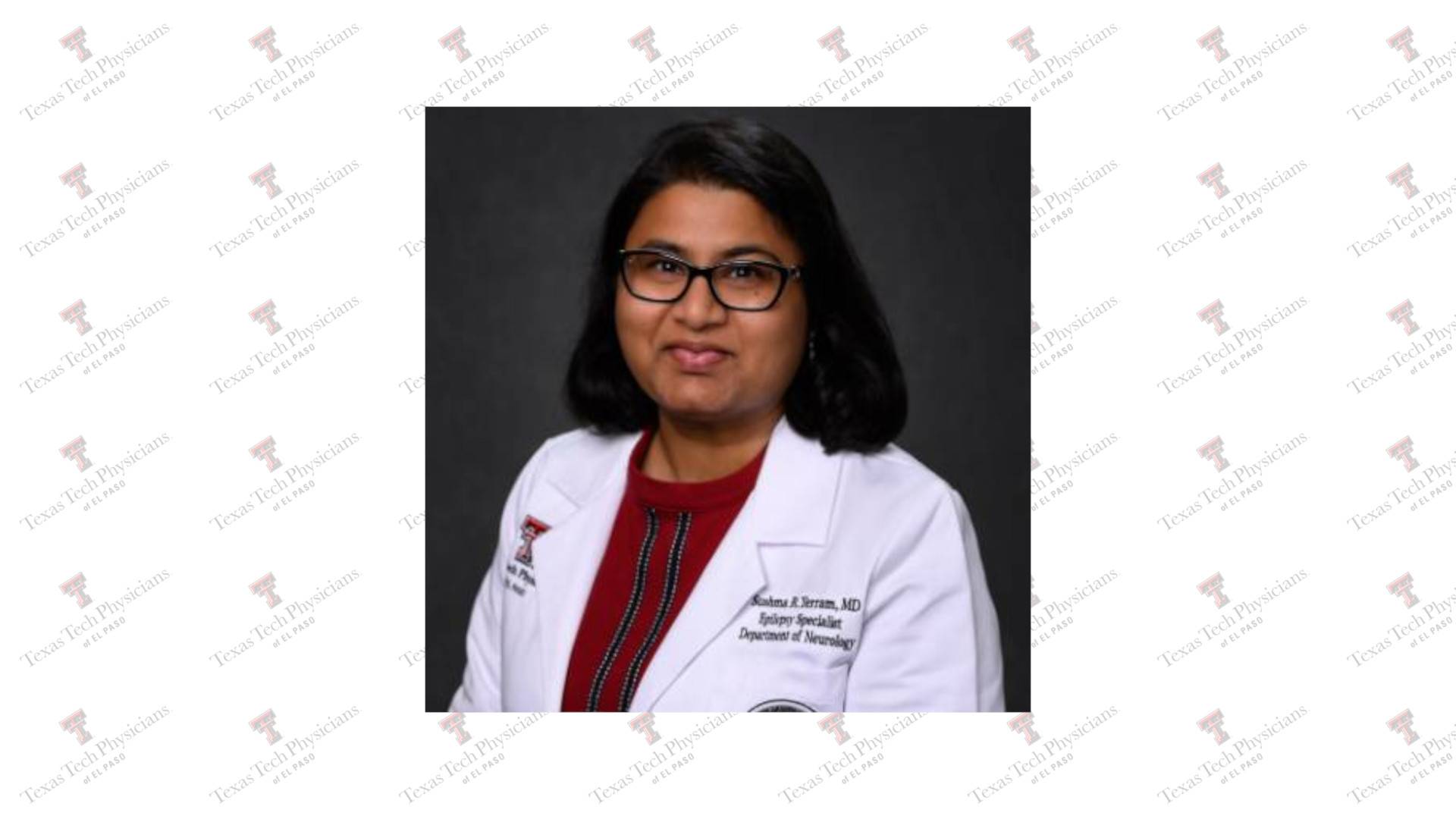 In June 2020, Sushma Reddy Yerram, M.D., and the Texas Tech Physicians of El Paso Department of Neurology began offering electroencephalogram (EEG) services at TTP El Paso's Hague clinic. TTP El Paso is the only regional health network to offer this procedure.
EEG is a procedure which records brain electrical activity noninvasively via electrodes placed on the head for short or prolonged periods of time. This procedure gives information about the patient's risk for having epileptic seizures or ongoing seizures.
"The actual procedure last 1 to 2 hours," said Dr. Yerram. "During which we record the brain activity to see if there is any abnormal sparks which can tell us if you are predisposed to epilepsy."
TTP El Paso offers ambulatory EEG, which allows patients to be monitored at home for 24 to 48 hours. They return to the clinic after this period, and a physician reviews the data for a comprehensive diagnosis. Traditional epilepsy monitoring often involves admittance to a hospital for three days to a week. Due to precautions related to COVID-19, traditional epilepsy monitoring has been placed on hold; however, ambulatory EEG services are continuing through the pandemic.
TTP El Paso welcomed Dr. Yerram to the Department of Neurology in 2019. She attended medical school at Osmania Medical College-NTR University Health Sciences in India, and completed her neurology residency at the University of Missouri. She is board certified in neurology and received subspecialty training in clinical neurophysiology and epilepsy at the University of Rochester.
To schedule an appointment, call 915-215-5900 or email neurologyep@ttuhsc.edu. Appointments must be accompanied with a referral and diagnostics. TTP El Paso at Hague is located at at 125 West Hague Road, Suite 340.
At Texas Tech Physicians of El Paso we're dedicated to excellence, committed to care and delivering world-class patient care.